DEPARTMENT OF ACCOUNTING AND AUDITING
Phone: +84 710 3734615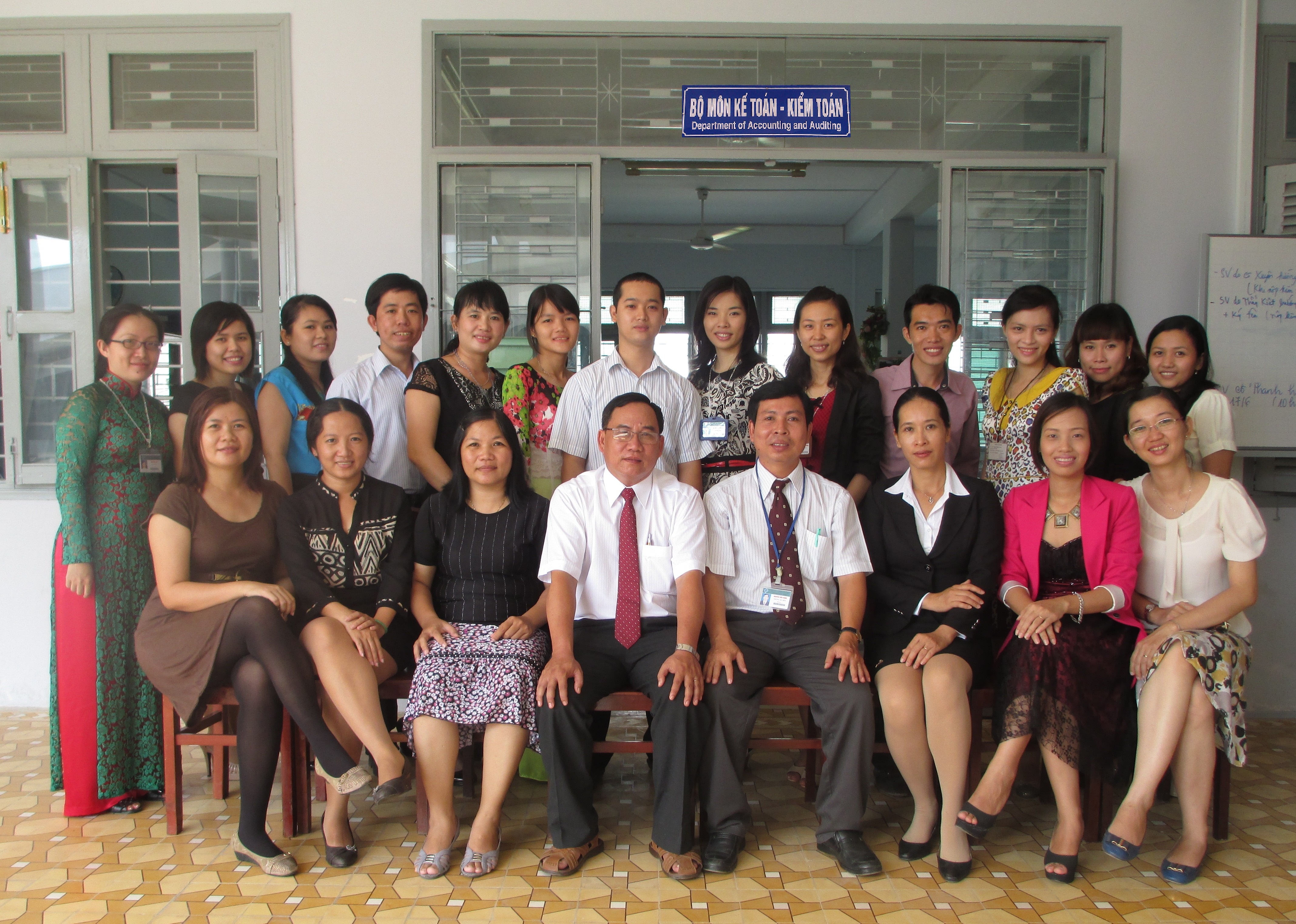 AN OVERVIEW
Accounting – Finance – Banking Department was established in 1992 and was managed by College of Economics, Can Tho University. In 2005, Accounting and Auditing Department was separated and established from Accounting – Finance – Banking Department because of development trend. Department now has 23 young educators who are experienced and enthusiastic with teaching and researching in the field of accounting and auditing.
OUR MISSION
The mission of Accounting and Auditing Department consist of building up modern educational environment, providing accounting and auditing qualified curriculums for learners, educating and training human for developing moral knowledge and creativity and finally contributing in developing high quality human resource for Vietnam, especially for the Mekong Delta Region. So that students are equipped with the knowledge, skills and attributes to build the Vietnamese and global economics in the national industrialization and modernization phase.
OUR VISION
Accounting and Auditing Department continues to improve for being a leading professional contributor in 2025 in Viet Nam. We would offer education and research in two high quality and prestigious discipline areas of accounting and auditing. Learners, therefore, can have ability to work in the global dynamic environment.
CURRICULUM
 On – campus training mode
Locations: At Campus 2 of Can Tho University and Hoa An campus.
Course:
Curriculum:
Bachelor of Accounting/Auditing ( 4 years)

Bachelor of combined degree

Bachelor of second degree